2014 New Cars for 2014: Mazda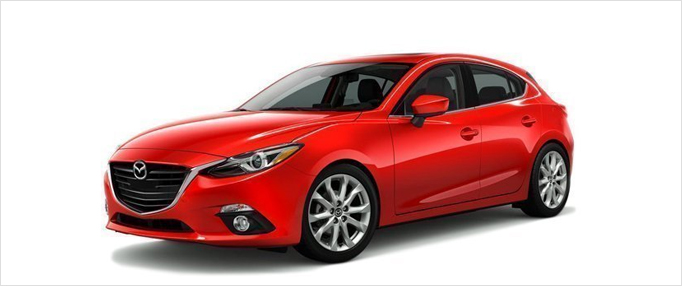 Charting the changes for 2014.In developing the new Mazda3, we aimed for a car that exceeds the expectations of the C-segment in its role as a reliable partner for the customer. We didn't simply emphasize beating competitor models in terms of charts and figures. Rather, we focused first and foremost on making clear improvements to dynamic performance, packaging, comfort, quality, and other basic attributes demanded of a car from the perspective of how the car would be used, in view of the lifestyles of prospective customers.
Also, by incorporating our 'KODO — Soul of Motion' design theme to express beautiful dynamics, SKYACTIV TECHNOLOGY to produce an exciting drive with exceptional environmental and safety performance, and our proprietary connectivity system MZD CONNECT that provides interactive communication with external networks, the new Mazda3 evolved to engender stronger ties with the customer.
I sincerely hope that the new Mazda3, which is the product of passion and an uncompromising spirit of
challenge, will take its place for a long time to come as a partner that brings energy and vitality to the
daily lives of our customers.
2014 Mazda6: Introduction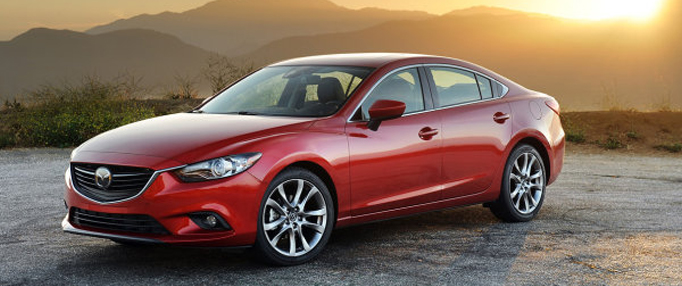 The new-for-2014 Mazda6 sedan is more than just a pretty face. For Mazda, it marks the company's best effort yet at competing in the highly competitive midsize sedan segment, all the while staying true to the brand's core value of offering high levels of driver involvement above all. We certainly came away impressed after our first drive of the sleek Six in France last fall, and we knew right from the start that this would be a car we'd want to spend a lot of time with back here at home.

So with that in mind, the folks at Mazda graciously agreed to loan us the fully loaded Soul Red tester you see here for a one-year stay in the Autoblog long-term garage. Because of how important this car is to the segment, and to Mazda as a brand, we know there's going to be a lot to talk about it over the next 12 months. Right now, though, allow us to introduce you to the newest member of our long-term family.