Mazda ranks first for reliability in Consumer reports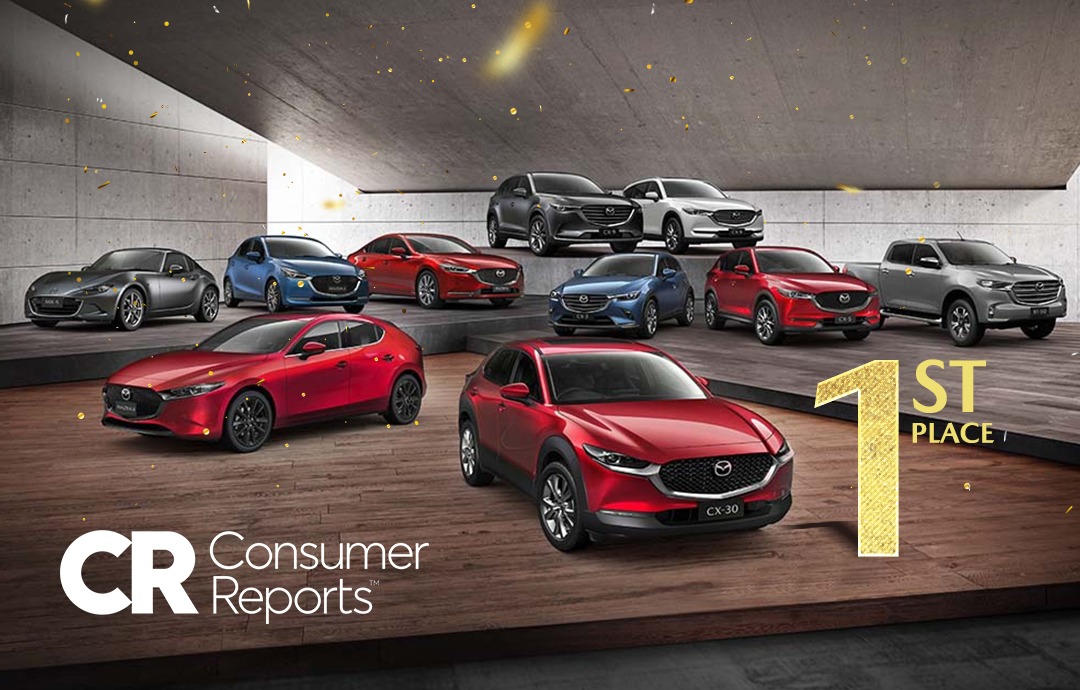 For time immemorial, or at least the past six years, Toyota and Lexus have sat at the top of Consumer Reports annual survey of vehicle reliability. It was almost as much a given as blue skies and taxes. Not anymore. Mazda has dethroned them both, ascending to the No. 1 spot for the first time.
Mazda nabbed the top spot with powertrains and that used durable (and more fun) six-speed automatic transmissions instead of CVTs, which tend to be more fragile. Mazda also didn't rely on overly fancy infotainment systems, instead bucking industry trends with cockpits that discourage screen use during driving and encourage buttons and dials that can be handled without taking your eyes off the road. The most reliable Mazda was the MX-5 with a score of 98 out of 100, followed by the CX-30, CX-3, and CX-5, all scoring 85 or better.
Overall, Toyota and Lexus still rank far above the average, taking the second and third spots respectively. Lexus was dragged down by problems pertaining to the LS,but CR didn't specify the nature of those issues.
Buick was the most improved brand, jumping up 14 spots to claim fourth. Its show was attributed largely to the Encore, which received a score of 91. Honda moved up seven positions to round out the top five, but was denied a better position due to the Passport and Odyssey's scores in the mid-30s.
Among European brands, Porsche ranked highest, at No. 9. BMW moved up five spots to 12th, while Audi kept its mid-pack position at 14th, and Mercedes brought up the rear among the German big three in 20th place.
At the bottom of the list were Ford, Mini, Volkswagen, Tesla, and Lincoln falling 11 places to dead last. In particular, the Ford Explorer was called out for having the fewest points of any model, barely registering at all a score of 1, thanks to gremlins with engines, body, power equipment, electronics, and transmissions.
Tesla's newly introduced Model Y crossover dragged down the electric carmaker's standing to the penultimate spot. Owners of the Model Y, which began production in January, have reported misaligned body panels that had to be fixed and mismatched paint including, in one case, human hair stuck in the paint, according to Consumer Reports. The Model Y finished with a "much worse than average" reliability rating.
The rankings are taken annually based on a survey of 300,000 vehicles. Information from CR survey was used in this report – https://www.consumerreports.org/car-reliability-owner-satisfaction/who-makes-the-most-reliable-cars/.
For more information, visit the Mazda showroom in Sitra or Call 17706010 & Tubli – Call 17875777 or visit https://mazda.kekanoo.com/
OFFICIAL LINKS –
mix-of-new-suvs-cars-trucks-that-are-dependable/
https://www.foxbusiness.com/markets/mazda-most-reliable-consumer-reports
https://abcnews.go.com/Business/wireStory/mazda-consumer-reports-2020-auto-reliability-survey-74296414
https://www.usatoday.com/story/money/cars/2020/11/19/consumer-reports-auto-reliability-survey-
MAZDA3 WINS 2020 WORLD CAR DESIGN OF THE YEAR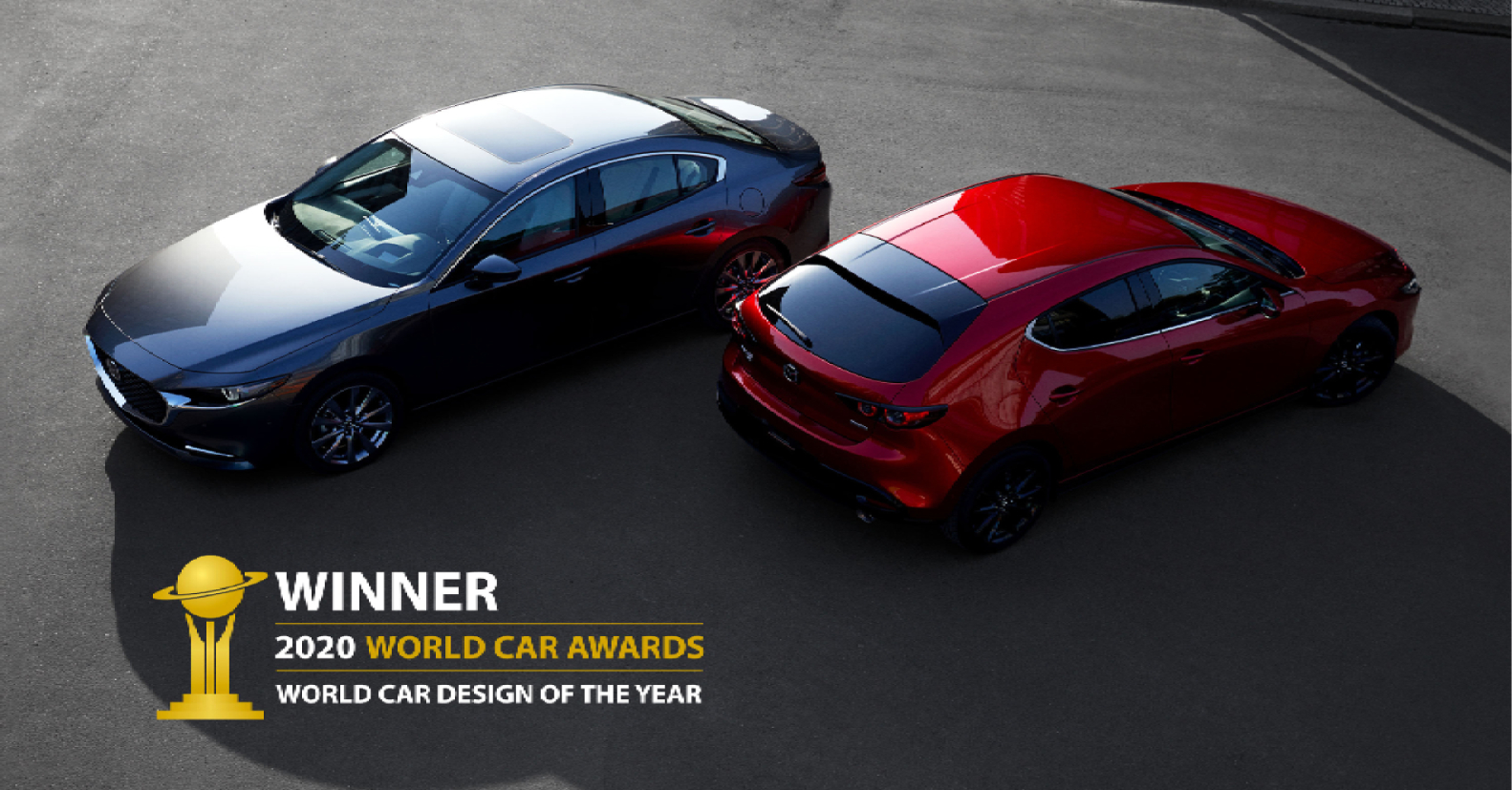 HIROSIMA,Japan—The Mazda3 won the 2020 World Car Design of the Year award, one of the special awards of the World Car Awards (WCA). The Mazda3 is the second to be named World Car Design of the Year, following the Mazda MX-5 (known as Roadster in Japan) winning the award in 2016.
The WCA was established in 2004 by an international group of automotive journalists, and the judging panel this year consisted of 86 journalists from over 25 different countries. The final result was announced by the WCA in Toronto on April 8 local time.
In pursuit of Mazda's design philosophy, Car as Art, the Mazda3 adopts a matured Kodo design, which has received recognition all over the world. Taking inspiration from Japanese aesthetics, Mazda adopted a "less is more" approach when designing the Mazda3 and stripped away superfluous elements from the car's form. The result is a unique design that creates subtle undulations of light and shadows gliding over the car's smooth body, giving birth to a natural and powerful expression of vitality. Furthermore, despite sharing the same model name, the hatchback and sedan models have distinct personalities—the design of the hatchback is emotive, the sedan elegant.
Mazda marks one hundred years of existence this year, during which we have always built cars that provide driving pleasure with the aim to brighten people's lives in any era. Following on for the next century, we will continue to take on challenges to create unique products, designs, technologies and customer experiences, hoping to offer something special that our car-loving customers will want to treasure and hold onto for as long as possible.
Also, MAZDA3 and MAZDA CX-30 made it to the Top Three in The World on the 2020 World Car of The Year.
For more information, visit the Mazda showroom in Sitra or Call 17706010,Tubli – Call 17875777 and Arad – Call 17875799 or visit www.mazda.kekanoo.com
Mazda has launched all new CX-30 2020 Model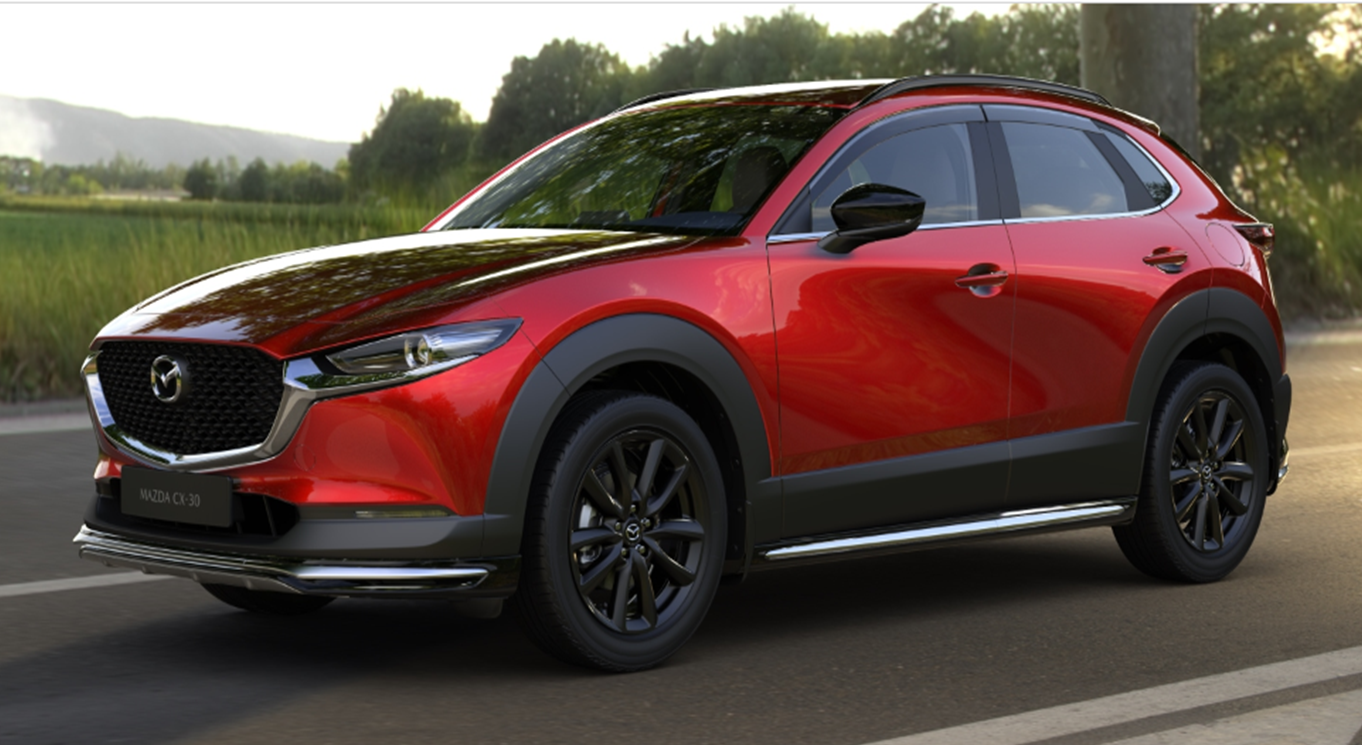 Mazda CX-30 is a study in striking, yet well-balanced design proportions. From its rich contours to its athelic silhoutte. Making everything about the Mazda CX-30´s overall form appears agile yet firmly planted to the ground. Its´s the essence of KODO design: simple lines that express energy and movement. Even at a standstill.